Product Description
The Lurch Vario Grater is the ideal gadget for safe and efficient grating. It is a crucial piece of kitchen equipment for chefs to allow quick and easy preparation.
The Lurch Vario Grater has four non-slip feet at the base to provide safe preparation and a stable working platform. It also has a unique safety grip to hold the food in position for easy and clean preparation.
There is a selectable vertical blade to allow two different widths and an adjustable plate to manage the thickness of the food. The Lurch Vario Grater comes with 3 interchangeable blades cartilages for variation. A flat smooth blade which allows you to make chips, a wave blade to allow you to cut slices and make lattices and there is also a Julienne blade for perfect thin cut strips of vegetables.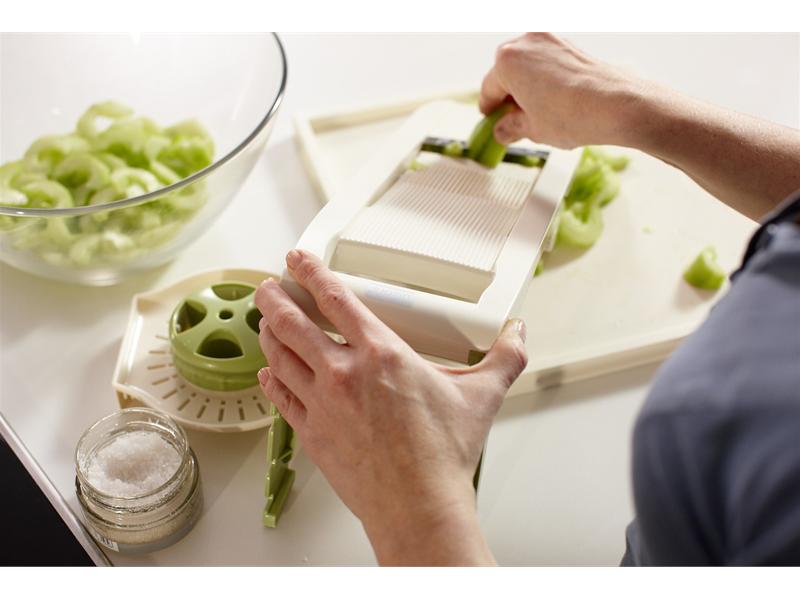 Key Features
Julienne blade for the finest strips of vegetables
Flat blade and wave blade for slicing variations
Unique Safety grip to hold food in place
Adjustable plate to manage thickness
Selectable vertical blades for strips in two different widths
Non- slip rubber feet for safe use
Waste container
All parts are dishwasher-safe
Technical Specification
Dimensions (L x W x H) 34cm x 3cm x 13cm
Warranty 12 months
Weight 1.5 lbs
Product Reviews
This product hasn't received any reviews yet. Be the first to review this product!